Why Choose Us?
We're located just east of Truman, in Winnebago, and have set ourselves apart by: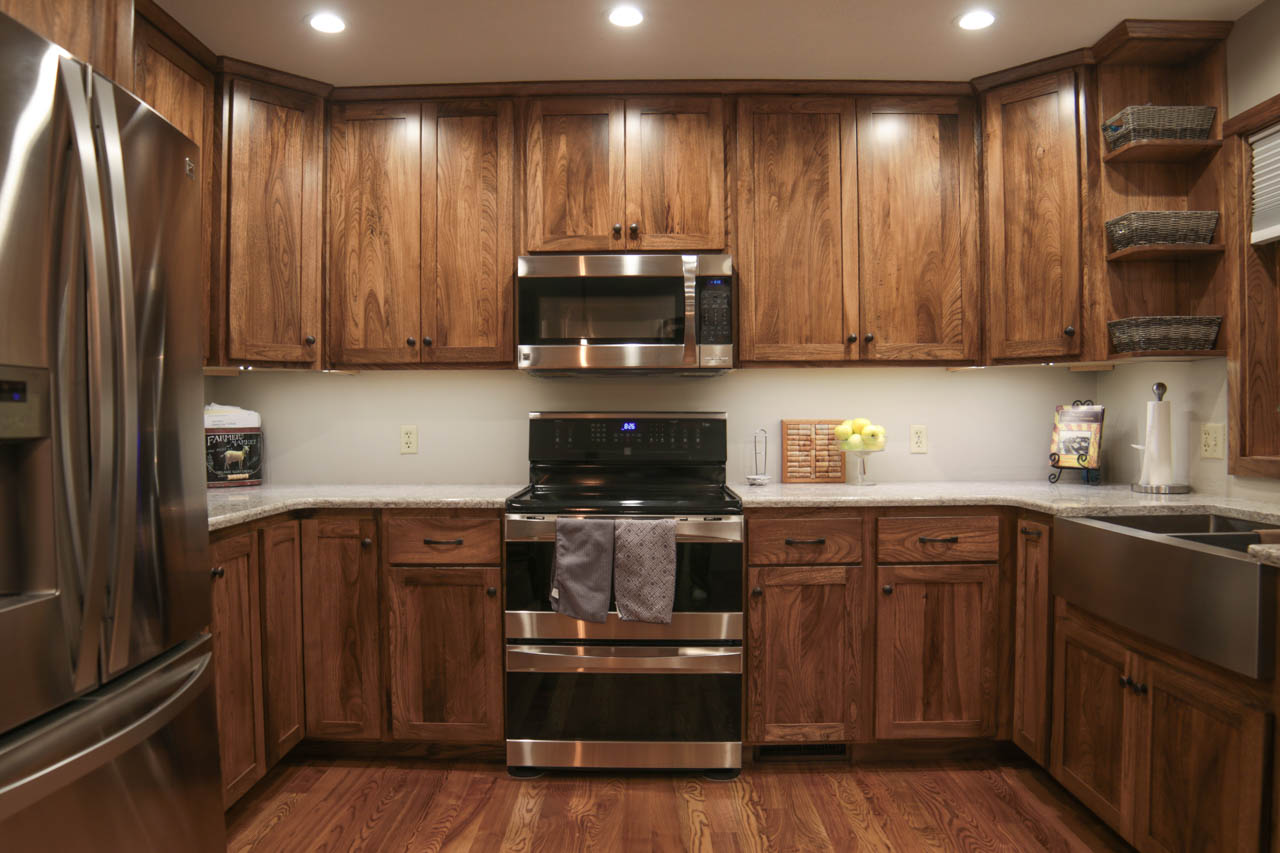 We love to collaborate with customers to produce creative and economic solutions.

Everything we build is completely customizable to meet all of your wants and needs.

From start to finish, we use the highest quality materials to create products that will last.

With years of experience, we can help make your remodeling process go as smoothly as possible.
About Us
O

ne of the biggest reasons we started this business is because we were tired of hearing from people that their remodeling project was a disaster, or stressful, or a huge pain, because too many things went wrong and it drug on way too long. So, we begin each project with designing your space in collaboration with you, at your pace, to ensure the project will end up to meet all of your needs and desires.
The reason why we build custom cabinets was because we knew that we could offer a quality product.While we could just start building your cabinets from the plans, instead, if the project requires, we always take the time to make sure your carpenter, electrician, and plumber are all on the same page with the design and the timeline.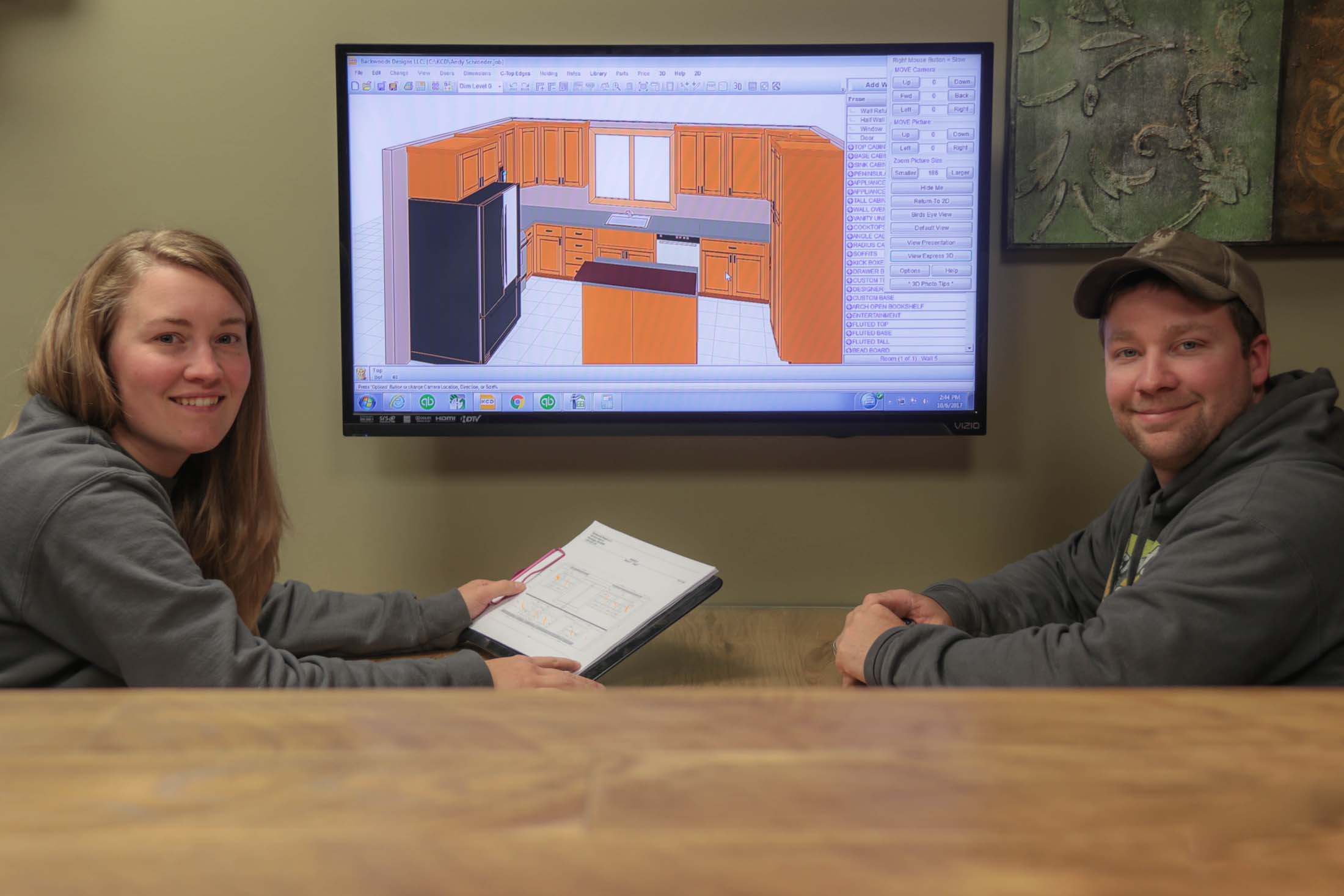 Thanks for everything! I really enjoy my new kitchen, it turned out beautiful! You always took time to answer any questions and made it right, if I called, or in person. I would recommend you to anybody who asked and say you couldn't ask for anybody better, just look at their work, it says it all! If I need anything else done, we'll sure let you do it!
My biggest fear was your youth. I mean when you are as young as you two, how much have you really used your kitchen? But you did an awesome job of suggesting ideas without pushing and patiently waiting for us to make decisions. We really have too many good things to say about your work and working together on this project: quality of work, willingness and ability to try new things, timeliness of project, attention to detail, patience.
I would say we got more than we asked for and Scott and Marisa were great to work with, they listened to what we wanted and were very fussy, working to perfection.
Cabinet Makers Truman MN
Do you have old, non-functioning cabinets, not enough storage and work space, or crowded gatherings in the kitchen? When the frustration has gone on too long, give us a call at Backwoods Designs. We love working with our customers to design and build their ideal kitchen and finally make their dreams a reality—a kitchen that truly meets their needs, at a fair price, with style and durability they can showcase for decades.
Where to find Backwoods Design
Backwoods Designs LLC
Contact: 507-330-1214
136 Main Street North
Winnebago, MN 56098
open: 8:30am – 5:30pm, M-F or call for appointment
Email: backwoodsdesignsllc@gmail.com
How to get to Backwoods designs LLC Truman from Albert Lea Muni Airport
Head east on Airport Rd toward Hi Tec Ave
0.2 mi
Turn left onto Bridge Ave
Pass by Applebee's Grill + Bar (on the right in 0.4 mi)
0.6 mi
Turn left to merge onto I-90 W toward Blue Earth
55.3 mi
Take exit 102 for MN-15 toward I-90 BUS/Fairmont/Madella
0.4 mi
Turn right onto MN-15 N/N State St
Continue to follow MN-15 N
10.4 mi
Turn left onto E Ciro St
0.5 mi
Truman MN
More about Truman MN
Truman is a city located in westford. It was plotted in 1899 and was named after Truman Clark. Several families named True also lived in the area. It was incorporated in 1900 and developed further when the Watonwan Valley Railroad was built in 1899. Most of the settlements were located in Elm Creek and as no bridges were built yet, the stream had to be crossed where it was shallow so the post office was named Westford.
You may have found us by the following terms:
Cabinet Maker
Kitchen Remodeler
not the pages you are looking for? Here are our other pages:
Cities Near Truman MN
Fairmont, MN
North Mankato, MN
Ledyard, IA
Mankato, MN
New Ulm, MN Saint Peter, MN
Waseca, MN
Albert Lea, MN
Spencer, IA
Worthington, MN Owatonna, MN
Faribault, MN
Hutchinson, MN
Austin, MN
Northfield, MN
Zip Codes Near Truman MN
56088
Neighborhoods Near Truman MN